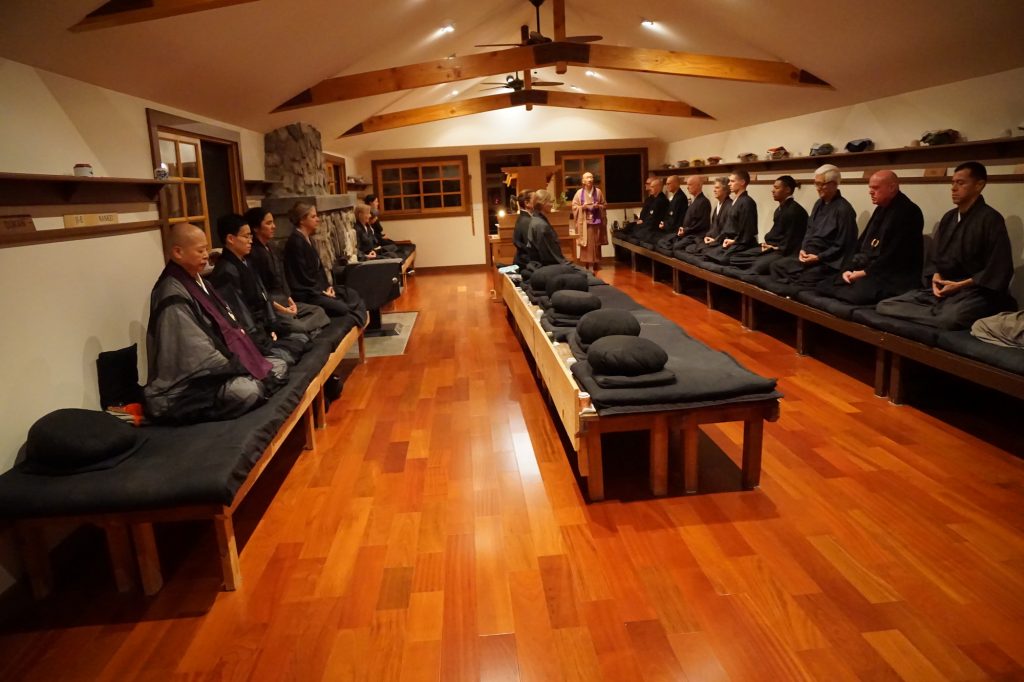 MBZC is offering an In Person and Online Saturday program every 2nd and 4th Saturday of the month.
These half-day practice sessions will include chanting, zazen and a recorded teisho by Jōshū Sasaki Rōshi. There will also be an informal tea and chat at the end.
See our Calendar Events page for specific dates.
To participate online, enter your email below and the zoom link will be sent to you.
Schedule:
AM Pacific Standard Time
7:00 – 7:30       Opening Chant Heart Sutra
7:35 – 9:00       Zazen (Meditation)
9:00 – 10:15     Recorded Teisho byJōshū Sasaki Rōshi
10:15 – 10:30   Zazen and closing chants
10:30 – 10:45   Social tea
CLICK HERE for ZAZEN INSTRUCTION
To Receive Zoom Link:
Cost
$10 -$25 donation is appreciated.